QR Code Fraud On The Rise
Have you used a QR code recently? You may have caught onto the tricks that these same criminals use in phone call or text message schemes, but how can you stay alert when using a QR code?
Recognizing And Avoiding Scams
Defend yourself against scammers by learning to recognize red flags.
Cybersecurity 
Whenever you're online, you're sharing information, whether you mean to or not.
Protect Your Personal Information and Data
The internet has been called the information superhighway. But with scammers, hackers, and other bad guys trying to steal your personal information online, it's a good idea to know how to lock down your devices, network, and information. 
Build Your Savings With the 52 Week Savings Challenge
Many people view the start of the new year as a time to reset, create new goals, and focus on achieving those goals. While some people choose to focus on their physical or mental health (which are excellent things), we are a big proponent of focusing on your financial health.  Build your savings this year with the 52 week savings challenge! 
Teaching Children About Money
Whether you're teaching finances to your kids, your grandkids, or those of a loved one, it's absolutely essential to teach children how to manage the money they have and invest for the future.
Buying a Home
Start by defining your goals. Consider where you want to live, the features you're looking for, what you can afford, and a realistic date for having the money you'll need. Then apply your knowledge to making this key decision.
3 Jar Allowance For Kids
The sooner you teach your children the basics about budgeting, the better, and the 3 jar money system is a great way to get started.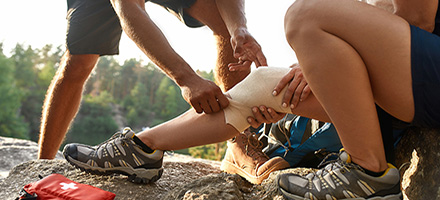 Health Insurance Options
Health insurance can help you pay for the medical expenses you and your family might encounter. In general, most health insurance plans cover the cost of doctor and hospital visits. Some also include dentist visits, physical therapy, and alternative care.
Get Out Of Debt
Managing debt is the best way to find financial freedom. This Coach session acts as a virtual Debt Coach, providing useful strategies to manage your personal debt situation and create a plan to pay off your debts using the debt snowball or avalanche methods.
Banzai Junior
Designed for kids aged 8 to 12, Banzai Junior uses the storyline of a summer lemonade stand and the goal of a new bike—or hoverboard for the financially daring—to teach concepts like interest and fees, envelope budgeting, and discretionary income. Plus, Banzai Jr. is available in both English and Spanish!