Grow Your Small Business
Small businesses are the bread and butter of our local communities. Nobody knows your small business better than you, and we're here to listen. Community Bank offers a range of small business lending solutions tailored to your needs.
Our local decision-making helps you receive a quick answer. 
Small Business Loans Designed for You
Unsecured Line of Credit
Line of Credit with no collateral ideal for s
hort-term working capital, inventory, or payroll.

Secured Line of Credit
Line of Credit with collateral ideal for s
hort-term operating
expenses or small capital expenditures.
Commercial Real Estate Term Loan
T
erm Loan Secured by Real Estate ideal for facility purchase, expansion, long-term working capital or refinance.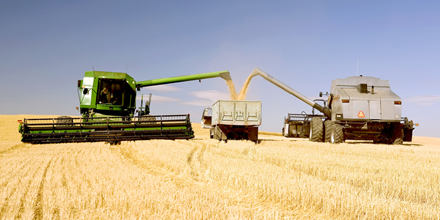 Business Assets Term Loan
Term Loan Secured with Business or Farm Assets ideal for Purchase equipment, livestock, vehicles, inject working capital, or consolidate business debt.

Unsecured Business Loan
Term Loan to support business operations. This loan type is not secured by business assets. 
What Do I Need To Apply? 
Depending on the type of loan you are applying for we may request the following documents. 
Personal tax returns for the prior two years
Business tax returns for the prior two years
Business financial statements for the prior two years, if available
Bylaws, Operating Agreement, and Articles of Incorporation
To help speed up the application process, you can complete a financial statement form linked below. Complete the form that is most relevant to the loan type that you are applying for. 
---
1. Based on request details, shorter amortization periods may apply.
2. Subject to credit approval. Rates current as of 10/13/2021. Rates subject to change without notice.
3. Other fees including third party closing costs, collateral appraisal, insurance, or annual fees may apply.